2018 Nexus Dialogue Series
Watch the livestream – Day 1  and Day 2
Nexus Dialogue on Biodiversity – Biodiversity Mainstreaming in the context of Human Security and Wellbeing, 2 – 3 May 2018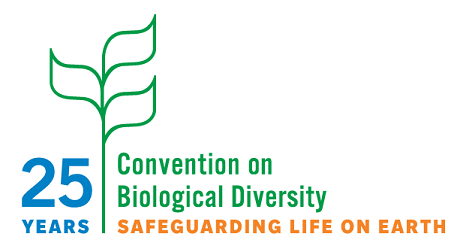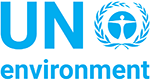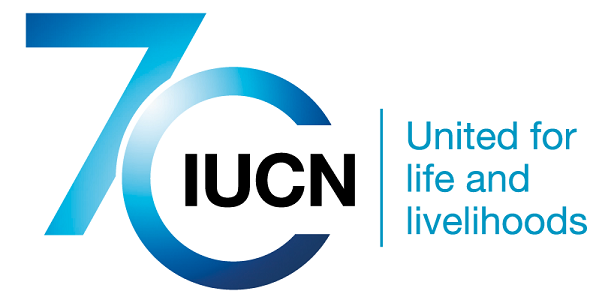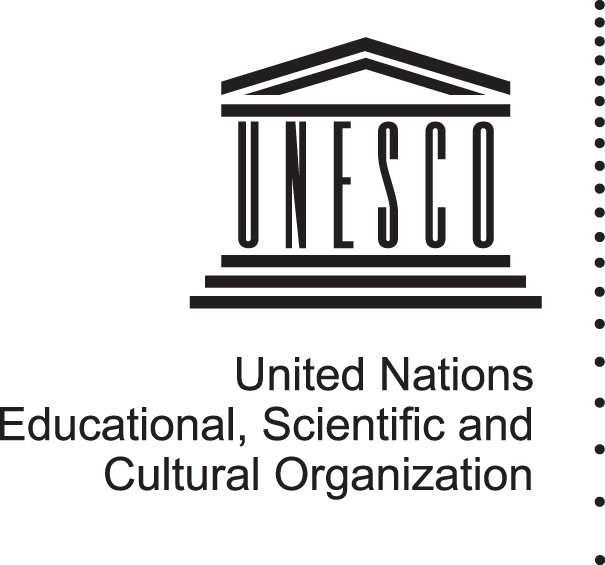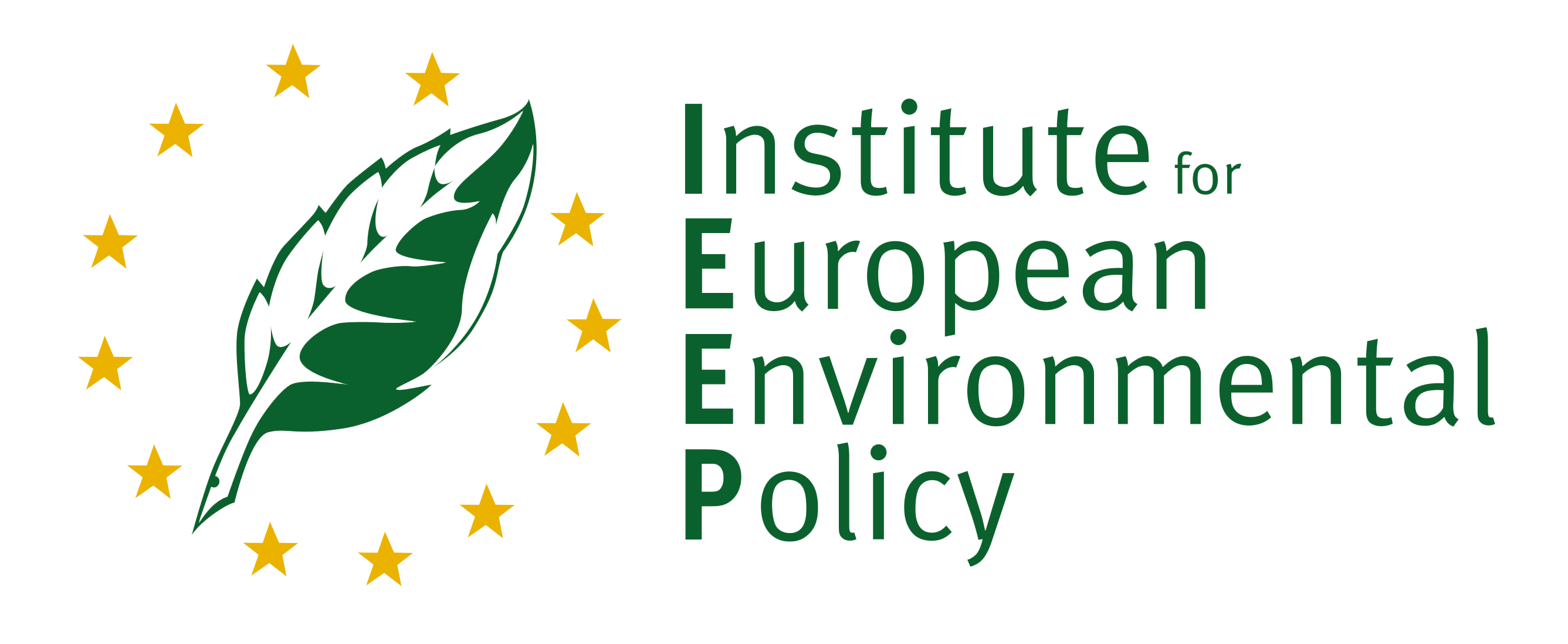 2-3 May, 2018 at the International Environment House II, Geneva, Switzerland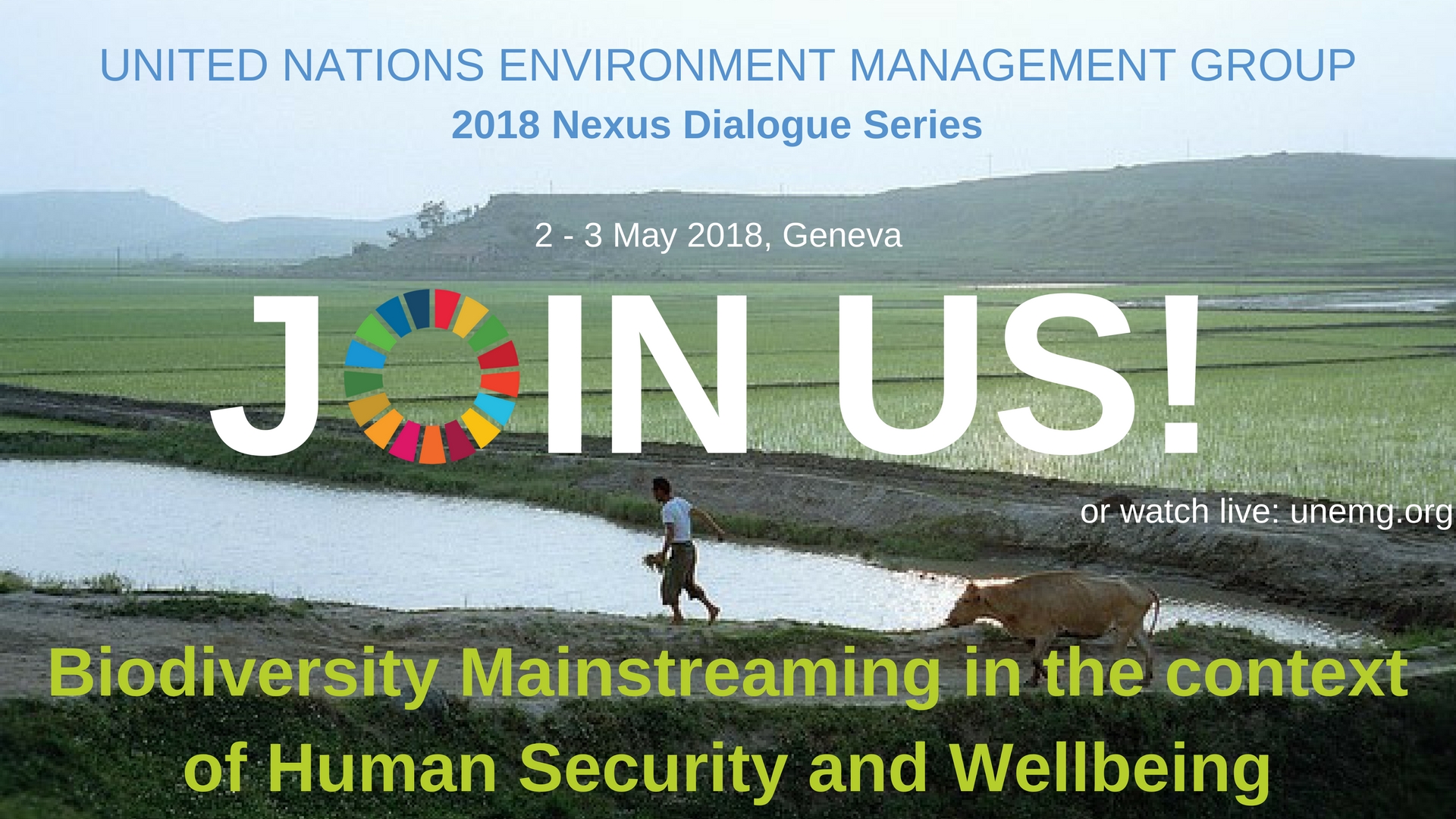 The EMG is proud to announce the kick-off of its 2018 Nexus Dialogue Series.
The first Nexus Dialogue of the 2018 series explored the topic of Biodiversity in relation to Human Security and Wellbeing, focusing on their several interlinkages, as in the traditional style of the EMG Dialogues. The Dialogue will consider how UN agencies and their partners can, in the forthcoming three years, enhance their collaborative as well as individual efforts to support the implementation of the Strategic Plan for Biodiversity 2011-2020 and achieve the Aichi Biodiversity Targets and the associated Goals of the 2030 Agenda for Sustainable Development.
This event wants not only to draw attention to the importance and urgency of biodiversity mainstreaming in the context of human security by exploring successful narratives for communicating in non-traditional and political settings, but also to put biodiversity in the spotlight within the UN system and beyond.
This Nexus Dialogue consists of two days of technical discussions on May 2-3, 2018 at the International Environment House II, Geneva.
The Dialogue is organized in cooperation with the Secretariat of the Convention on Biological Diversity and with the support of the Swiss Government. We hope that the event will demonstrate the importance and urgency of biodiversity mainstreaming in achieving the Sustainable Development Goals. For more information on this event please see the concept note.